A healthy diet is possible. We tell you which are the healthiest places to eat in Barcelona that you cannot miss
A healthy diet is essential to have a good quality of life. In that sense, students are the ones who should eat best, in order to perform at their best every day physically and mentally. Do you need help? Then do not miss our list with the best healthy places that we share with you today in
Xior Diagonal Bèsos, your exclusive university residence in Barcelona.
Take note and enjoy the best food!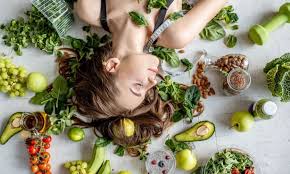 Flax and Kale
It is not only a healthy place but also a fancy one. And it is that here you will come for the aesthetics, the atmosphere of a movie and of course you will stay for the food that is fantastic. For this reason, Flax and Kale is considered one of the most innovative, special, bright and unique restaurants in Barcelona. It is characterized by sharing a concept that encompasses the entire world of brunch, lunch, breakfast and dinner, in one place. Flax and Kale means eat better, be happy and live longer.
The Healthiest Choice
His name could not be more forceful. The Healthiest Choice is the healthiest option in its translation. And we have no doubt about that, since this restaurant is a nice corner in Barceloneta away from tourists with a 100% homemade proposal.
In this restaurant, processed and high-calorie products are completely prohibited. We recommend you try their milkshakes and homemade bacon.
Wok and Bao
A more than exquisite option that you will not regret choosing. Wok and Bao is referring to a unique texture, characterized by that juicy filling that slowly melts in your mouth, without a doubt a different concept from the baos in Barcelona. We recommend this place because it is a classic corner of street food, with many followers and fans.
Xavier Pellicer Restaurant
If you like vegetables, this is the best restaurant in the world. And it's not us who say it, but also the global event We're Smart Think Vegetables! Think Fruit, which awarded this great distinction to Xavier Pellicer, the local's chef but also the name of the restaurant.
Pellicer, by the way, is one of the most renowned chefs in Spain in the healthy world. Although it hasn't been open for long in Barcelona, ​​it has already become a must in the city for fans of vegetables.
Aguaribay
If you are looking for a vegetarian restaurant that does not seem vegetarian, this is your best option. This is confirmed by the diners who have passed through Aguaribay, which offers its customers a variety of very original dishes, ranging from homemade croquettes, ravioli, pad thais, creams and much more.
Its concept as a restaurant moves away from the most basic vegetarian preparations. In addition, they are characterized by making their own bread with organic flour. A delicacy that you cannot miss.

Rasoterra
Whether you are vegetarian or not, Rasoterra is a restaurant with a very warm and friendly atmosphere that follows the philosophy of slow food, which is the new culinary philosophy that combines both pleasure and knowledge. If you come to Rasoterra you will not only eat well but you will also enjoy the whole atmosphere that is lived here.
Teresa Carlos
An emblematic restaurant for vegetarians in Barcelona. Although it has a reputation for being less cheap than the rest of the options, it does offer a wide variety of complete menus. Of course, its menu is very original and varied and its dishes are of the highest quality. Go early because here there are always long lines to eat.
Sopa
You like soup? Well, this place is called Sopa and, of course, it is characterized by the fact that the protagonist is always the soup among the first courses. Sopa offers a menu that is totally macrobiotic, vegetarian and also partially vegan. However, Sopa is much more than that, because its product is always fresh and from local businesses, the raw material is of the highest quality, they have a shop and even a room where you can practice yoga if you feel like it.
Do you like our healthier ideas where to eat?
You will surely enjoy this complete guide with the best healthy restaurants that we have shared with you today.
If you want to know more about Xior Diagonal Besòs, your exclusive university residence in Barcelona, ​​we encourage you to follow us on Instagram so that you are always up to date with the latest promotions and news for this 2022.
Enjoy the food!